Star-Formation Group
We work on different aspects of star formation in the Galaxy as well as in the early universe. We study interstellar turbulence and formation and evolution of molecular clouds. In addition, we are interested in understanding the origin of cosmic magnetic fields by studying dynamo processes. We are also investigate in the dynamical evolution of the Milky Way and other galaxies. As our work relies heavily on computer simulations, we also work on developing and improving numerical methods for astrophysics.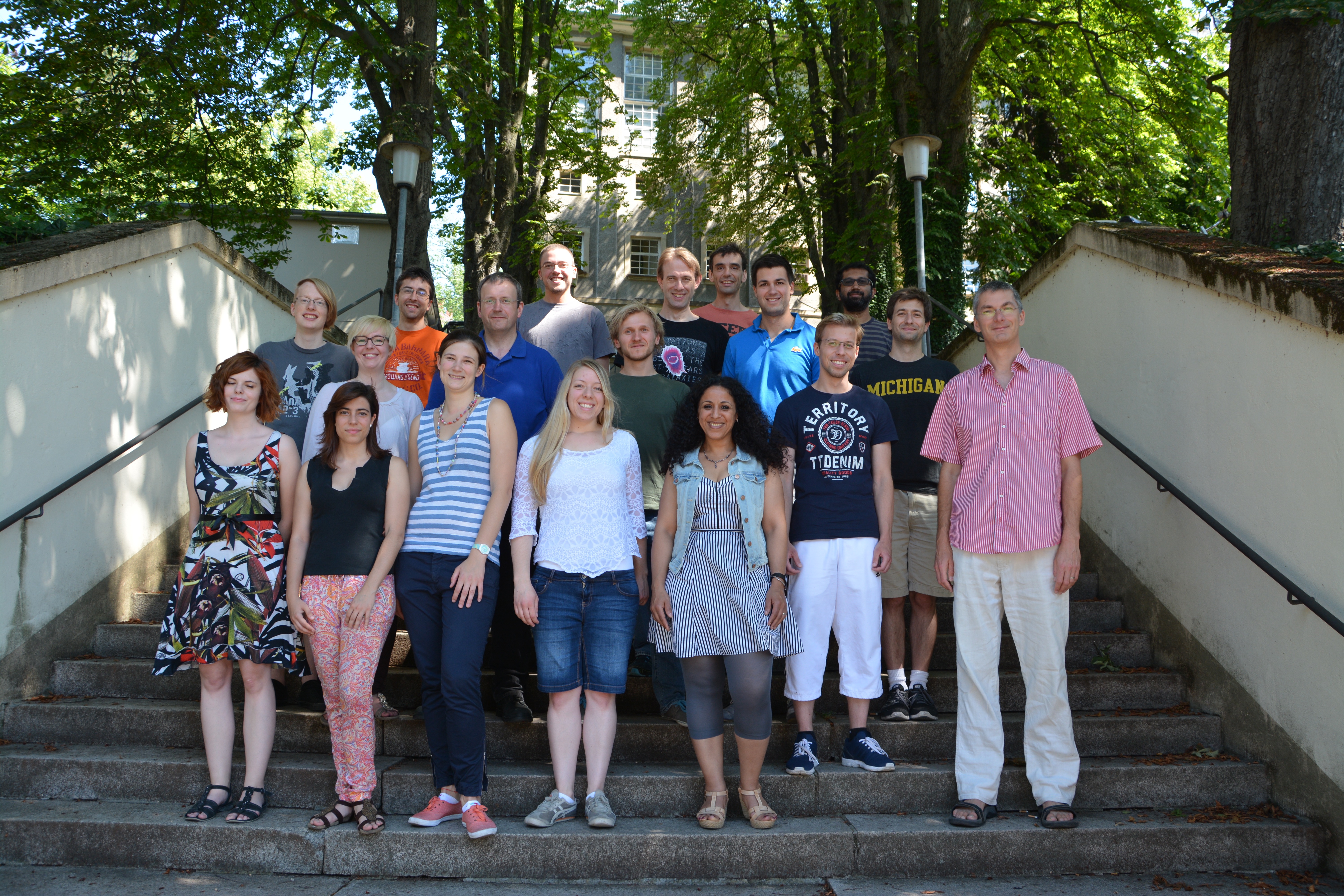 (Group picture July 2015, click on image to enlarge)
Group Members
Current Research Highlights:
FERVENT: Modeling chemistry-coupled, ionizing and non-ionizing radiative feedback in magnetohydrodynamical simulations

Click on the image for more information.