Star-Formation Group
We work on different aspects of star formation in the Galaxy as well as in the early universe. We study interstellar turbulence and formation and evolution of molecular clouds. We are also interested in the dynamical evolution of the Milky Way and its satellite galaxies. As our work relies heavily on computer simulations, we also work on developing and improving numerical methods for astrophysics.
Group Members
Current Research Highlights:
The molecular gas reservoir of 6 low-metallicity galaxies from the Herschel Dwarf Galaxy Survey:
A ground-based follow-up survey of CO(1-0), CO(2-1), and CO(3-2)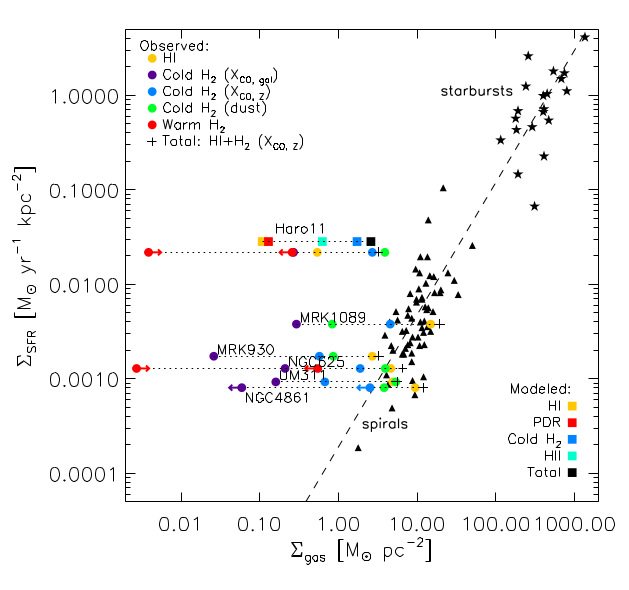 Click on the image for more information.